Normal Skin Care Kit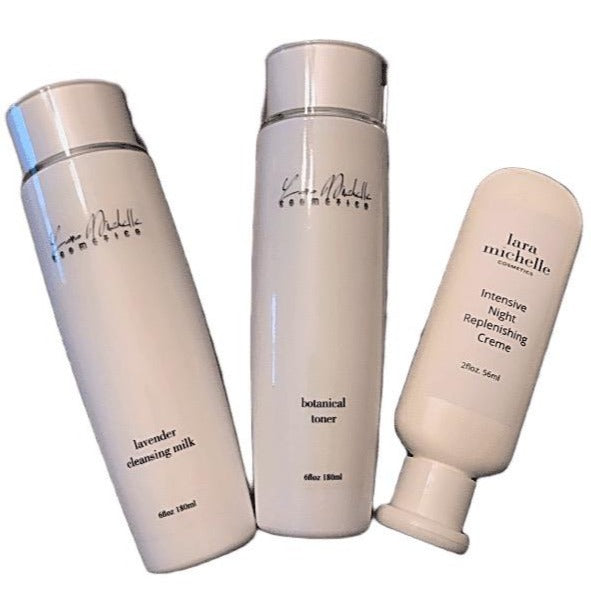 Designer: Lara Michelle Cosmetics
The Ultimate Skin Care Kit contains everything you need to take care of your basic skin care needs. These are full size items.
Lavender Cleanser Milk
Botanical Toner
Intensive Night Replenishing Creme
Using this kit will give you maximun results for a healthier complexion.
* Kit has instuctions as well as ingredient list explaining when and how to use each product.