Oily Skin Care Kit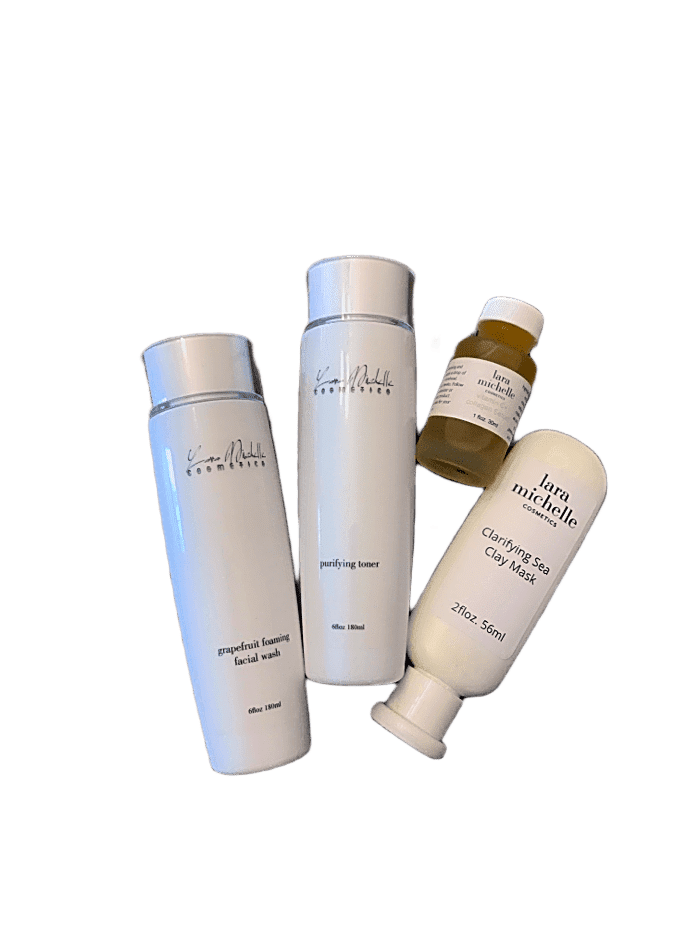 Designer: Lara Michelle Cosmetics
The OILY Skin Care Kit contains key items to help combact the oilyness in your skin.
It is designed for individual with oily skin and should be used accordinly. These are fill size items and not travel size as the previous kit. 
Grafefruit Foam Face Wash
Purifying Toner
Clarifying Sea Clay Mask
Vitamin C+ Collegan Serum
* Kit has instuctions explaining when and how to use each product.