Skin Hydration Set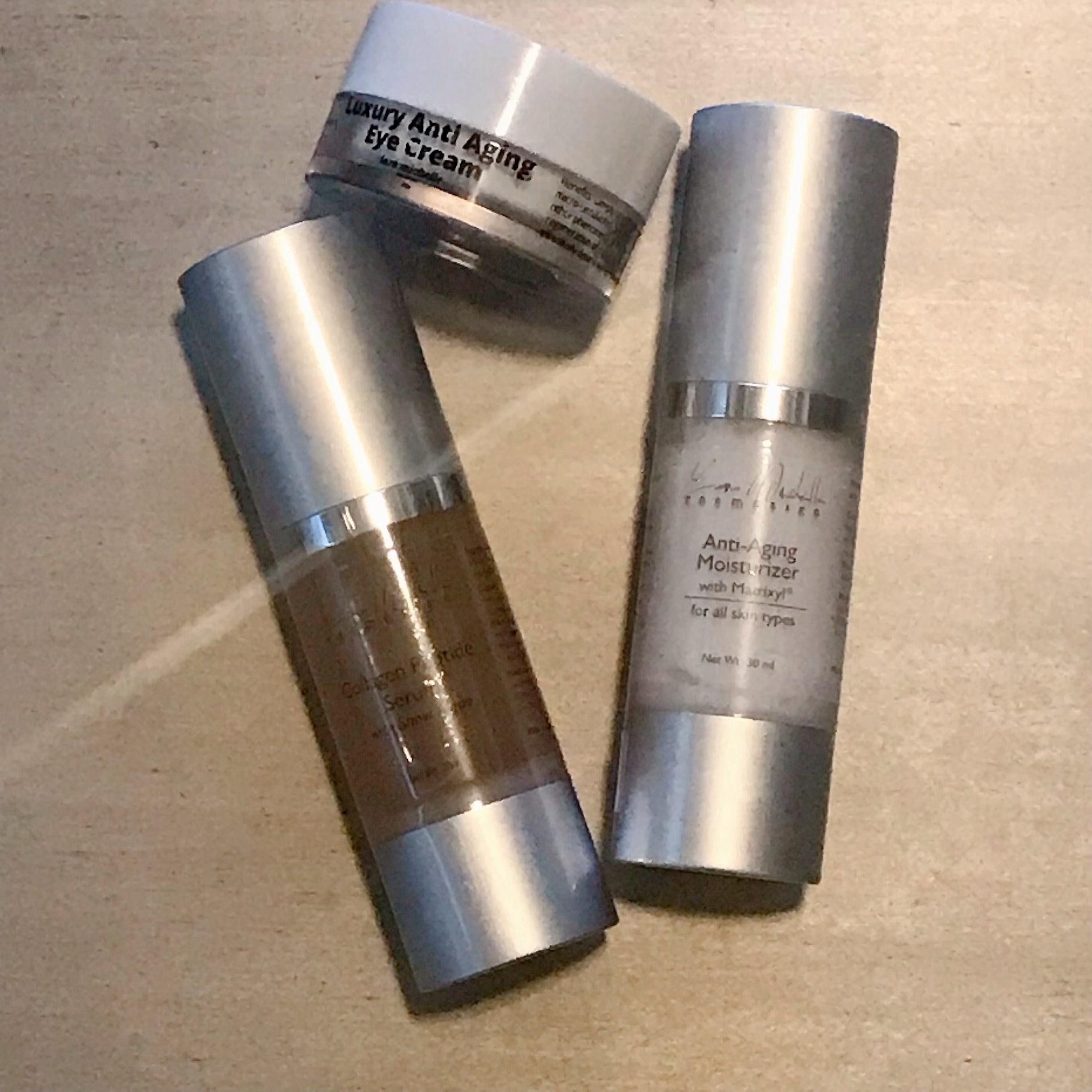 Designer: Lara Michelle Cosmetics
It's time to Winterize your skin! This set was put together to help you boost the hydration during the the coming cooler months. 
This 3pc set includes: 
Collagen Peptide Serum: Helps plump the skin and repairs lost collagen.
Anti-Aging Moisturizer: Gives the skin the extra hydration while fighting the signs of aging.
Anti-Aging Eye Cream: boosts the hydration around the eye area. Helps reduce the appearance of wrinkles and signs of aging.
** Limited Quantities **